Updated : Jan.30 ,2021
"Fuda-Yose Tool" is
a macrosoftware on the Microsoft Excel(R)
that make it easy to use AutoShapes(Rounded Rectangle, Rectangle, Curved Connector).

The operation confirmed with Microsoft(R) Excel2010(R) , Excel2013(R) and Excel2016(R).

In Excel Online and Excel RT, Fuda-Yose Tool cannot be used.

If you want to use the Fuda-Yose Tool, please enable the macro of Excel.
Liability Disclaimer:
The developer assumes

no responsibility or implied warranty

against any adverse outcomes by the user.
*DOWNLOAD*
Click here please ---> Fuda-Yose Tool fudayose604e.xlsm (204Kbyte)
We will introduce to you a very informative Web Pages
They are in the Site by Professor Emeritus Toru Nakagawa(Osaka Gakuin University).

(1) Fuda-Yose Tool for Visual Thinking -- English Edition Available

(2) Introduction to Visual Thinking Software 'Fuda-Yose Tool' and Its Web site 'Thinking School I'

(3) Visual Thinking with 'Fuda-Yose' (3) - Visualizing the logic of Sickafus' Paper 'Subconscious Problem Solving Using Hazy Heuristics'

(4) Visual Thinking with 'Fuda-Yose' (5) -- Thinking over the poverty in the Japanese Society: [A] Increasing poverty among the elderly (0) Introduction AND Index Page of (1)(2)(3)(4)(5)
---
The Functions of the Fuda-Yose Tool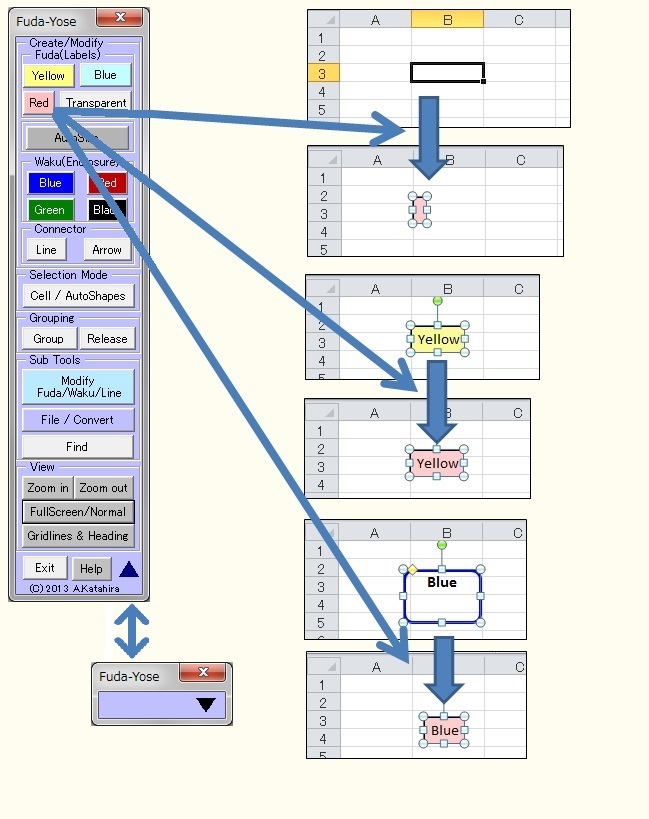 ---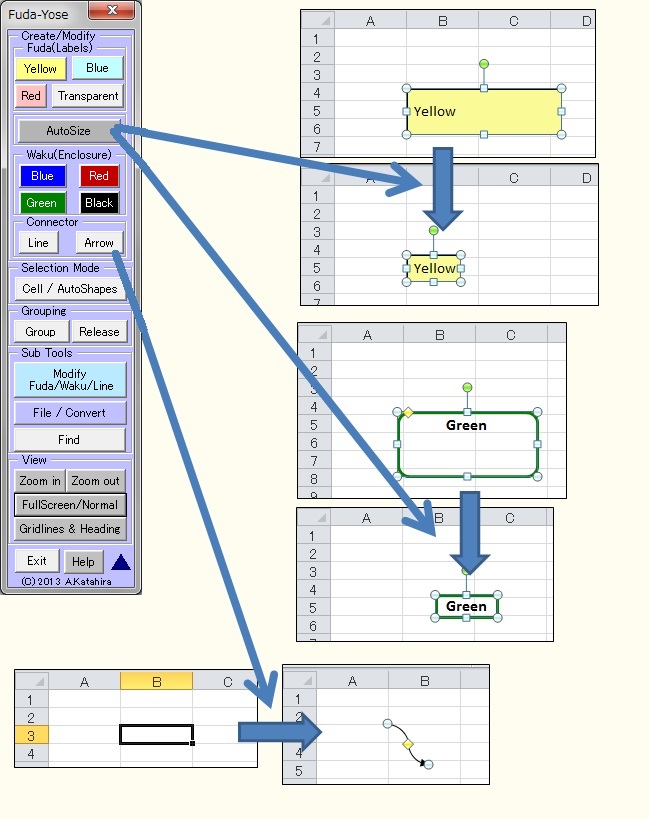 ---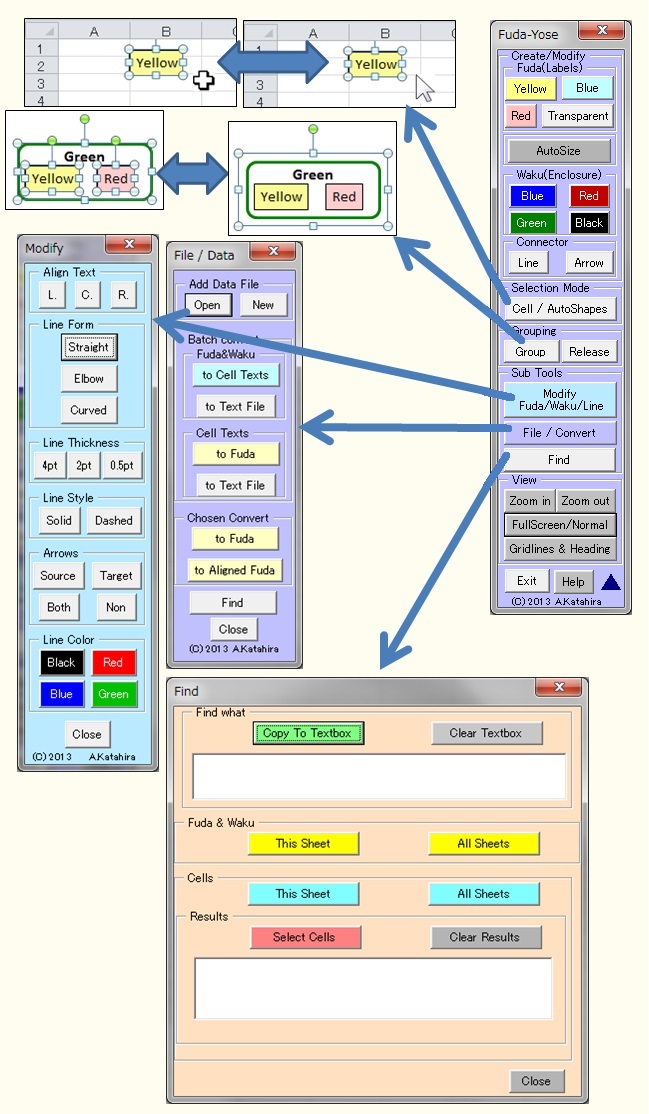 ---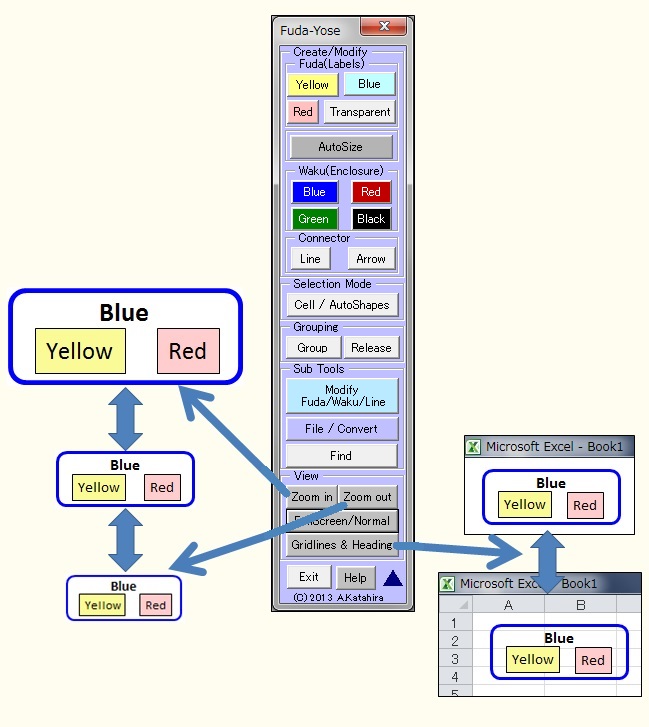 ---
---